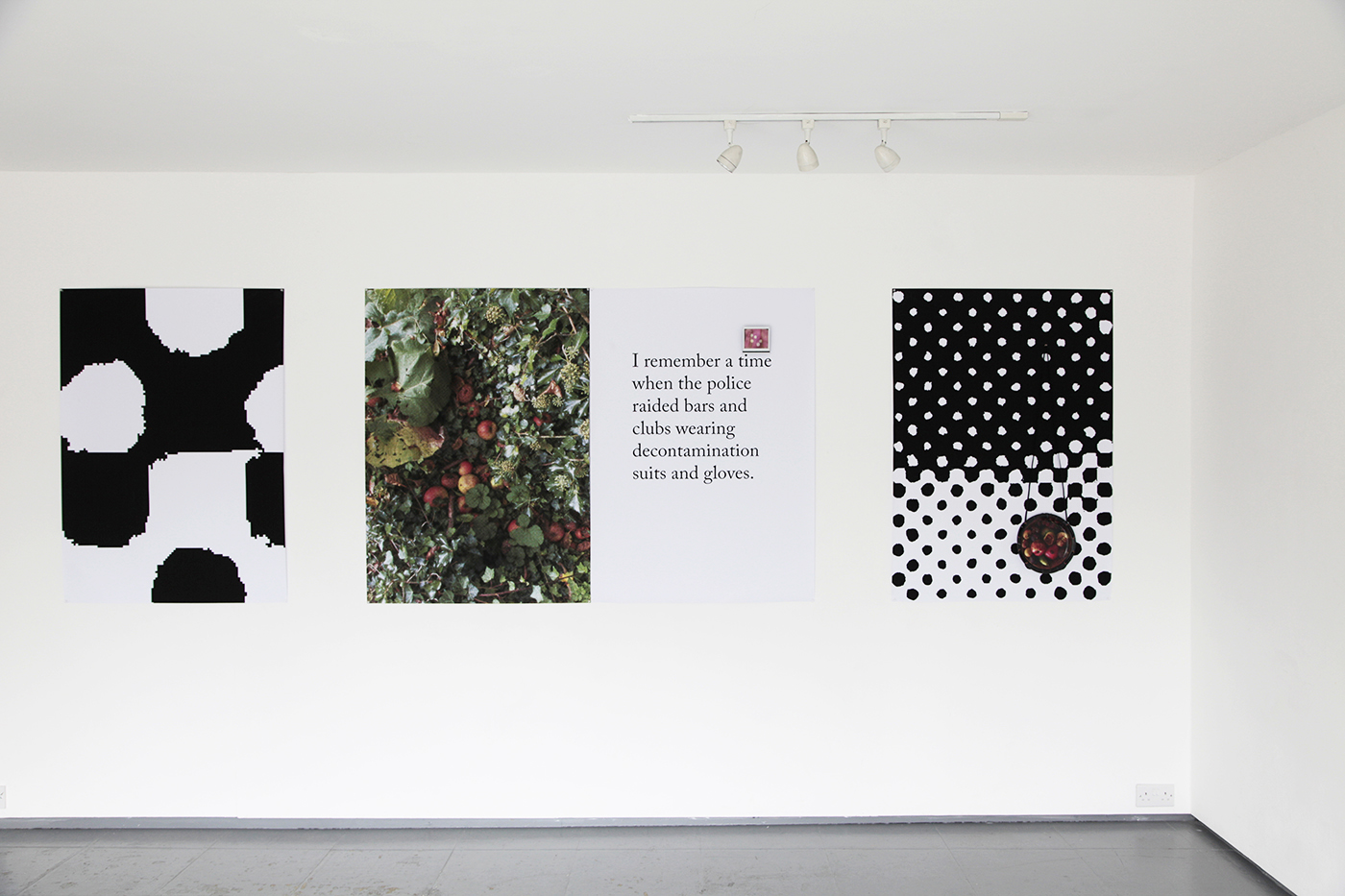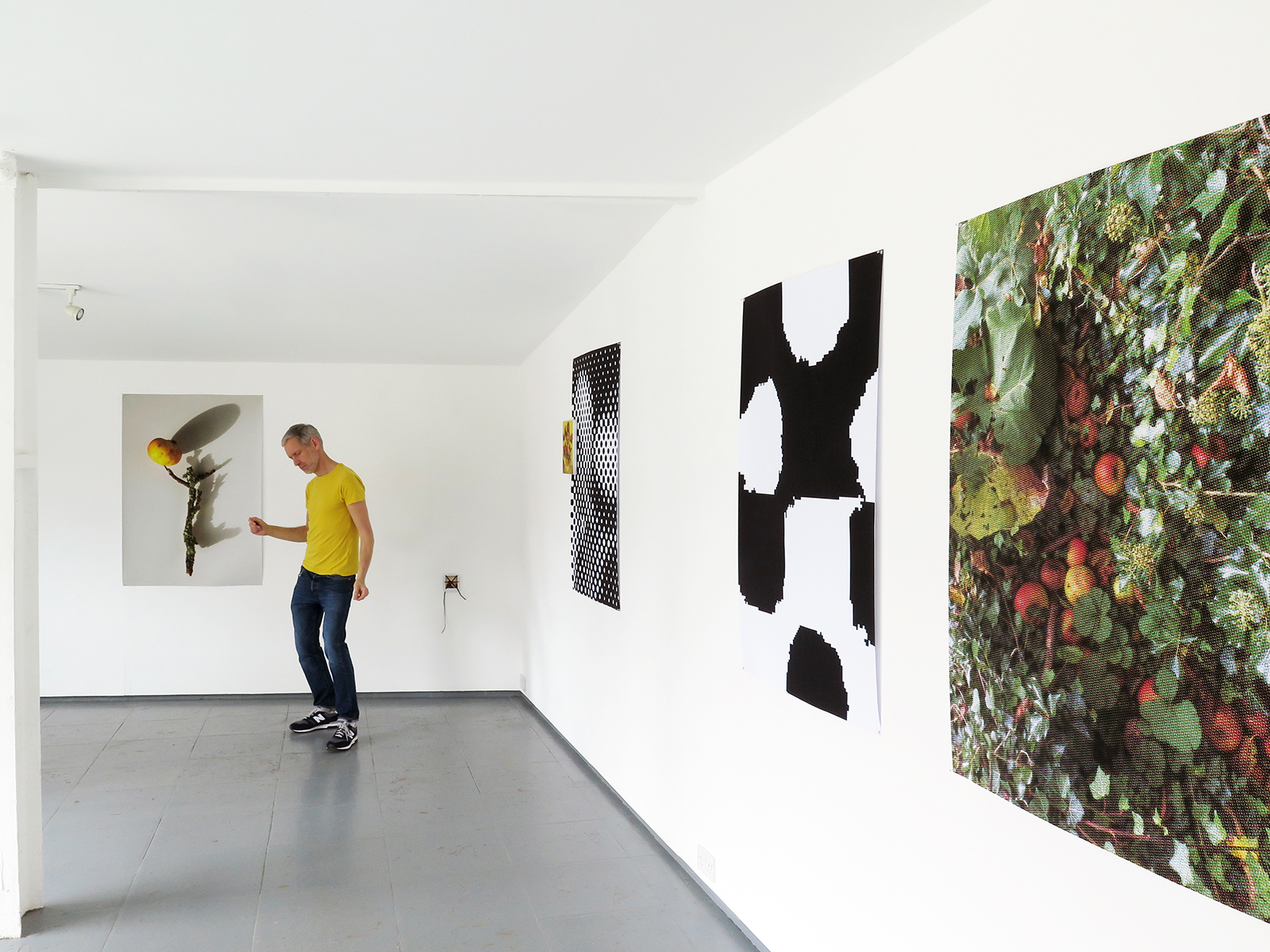 The Spots That Never Went

Artist's book, 2018
Exhibition, Cambridge Artspace, 2020
Exhibition, Photofusion, London, 21 October to 3 December 2021

Highly Commended Finalist 2019 Cornish Family Prize for Art and Design Publishing, presented by the National Gallery of Victoria, Melbourne, Australia

A personal reflection on the devastation of AIDS and the lasting impact on a generation in halftoned imagery and text, presented as a tabloid newspaper with broadsheet print insert. Reinvented as a multi-layered inter-disciplinary exhibition

for Gay History Month 2020,

experimenting with photographic processes, reappropriation, halftone screening, digital print,

scale, three-dimensional form and live performance. An exhibition at Photofusion, London, 21 October-3 December 2021, will further develop this approach with additional socially-engaged activity.




---

Black and white halftone segments of one scanned Polaroid photograph illustrate a 32pp tabloid newspaper, conveying fragmented memories and forgotten history, also communicating ideas about life and death, loss and hope and HIV-positive and HIV-negative status. The book reclaims the tabloid format from UK tabloid newspapers and their bigoted reporting about the AIDS pandemic and people living with AIDS in the 1980s and 90s.

Personal memories of the AIDS crisis are expressed in single sentences, each starting with 'I remember a time', like 'I remember a time when I was young when other young men got ill and soon after they died.' and 'I remember a time when the police raided bars and clubs wearing decontamination suits and gloves.'

The book was included in 'Print: A Catalyst for Social Change', Bury Art Museum, Bury (2019) and in 'Salon 18', Photofusion, London (2018). Selected by Sarah Bodman from the Centre for Fine Print Research (CFPR), UWE Bristol, as one of ten artists' books of 2018. She writes, 'It's a brutally simple, heartbreaking thing – we need to read more books like this.' https://www.a-n.co.uk/news/artists-books-2018-10-of-the-best-from-irreverent-fun-to-brutal-heartbreak

The article 'The Spots That Never Went, the creative processes and thinking behind the making of an artist's book' appears in The Blue Notebook journal, Vol 14, No.2, Spring-Summer 2020 (Bristol: Impact Press at the Centre for Fine Print Research, UWE Bristol).
http://www.bookarts.uwe.ac.uk/blue-notebook/

Jan Woolf writes about Spots in International Times, 31 July 2021, http://internationaltimes.it/roelof-bakker-interview/

The Spots That Never Went – 28pp tabloid newspaper with colour print and 4pp broadsheet supplement collated in a crystal clear archival pocket – available from the Negative Press shop at https://negativepresslondon.bigcartel.com/product/the-spots-that-never-went

Exhibition: mixed media, various dimensions


WORK︎︎︎
NEXT ︎︎︎